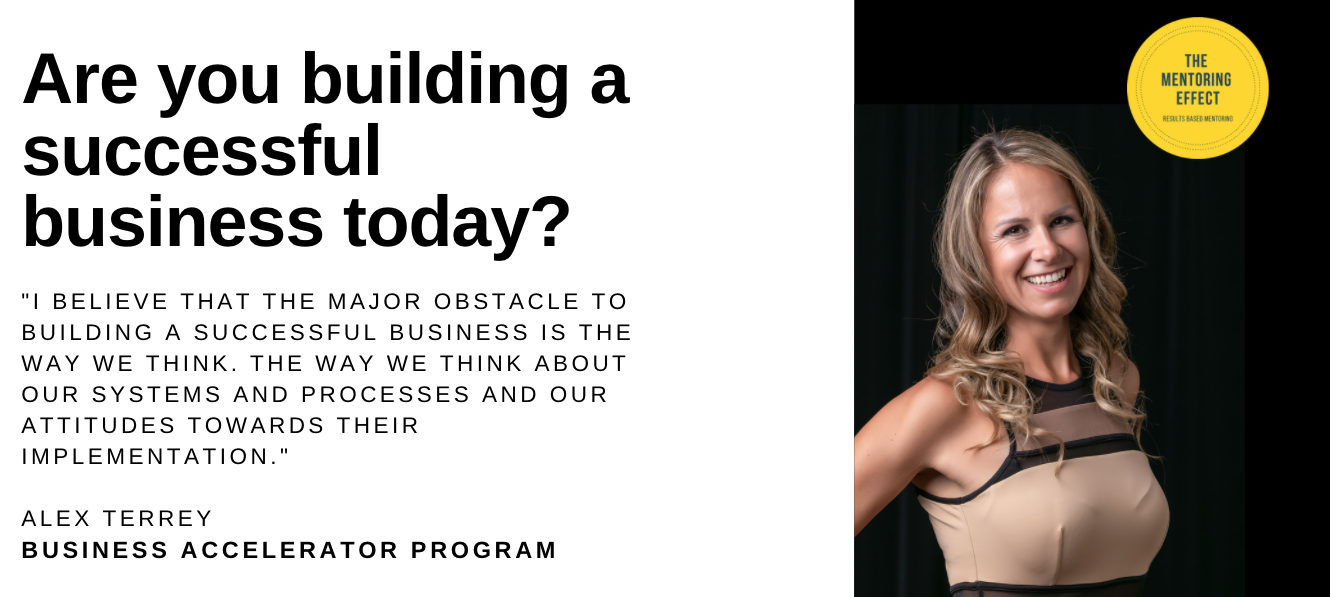 If you are a business owner, this is the right place for you. We teach you all the strategies and systems you need to immediately implement and grow your business.
Are you ready to grow your business?
This is right for you if…
You're a current business owner 
You're feeling stuck
Not sure how to drive your business forward
You've tried everything and it's still not working
You want to know how to increase $$
Learn how to improve your business. Successful business owners run well-developed strategies, consistent implementation, evaluation and improvement. Business improvement starts with self-awareness and willingness to look at your processes, structures and systems and determine where they might be falling short.
Our signature business accelerator, group coaching and training program "Improve to Influence" is tailored to the client's needs. It is delivered through training in the Critical alignment model ® and implementation of values-based goals in group training sessions and masterminds. You will have an access to your coach for your individual coaching sessions as a part of the program.
 Benefits:
Improved thinking patterns and  leadership
Build and implement structure and systems for growth
Increased leads, conversion and sales
Simplify workflow and delivery
Improved planning and executing systems
Improved Self-management
Increased efficiency and  profitability
Introduced new measurements in your business
Great presentation and facilitation skills
If you have big goals and you need someone in your corner, that's us. We will guide you through hard decisions and challenges and brainstorm the best ideas around the market, product/service portfolio, pricing, prospecting, sales strategies and marketing mix.
Three months of learning, coaching and training introduced by a fortnightly Zoom sessions.
Combined with mastermind and ongoing support
9-month implementation support (ongoing)
The course contains 7 modules and additional 9 monthly topics, discussions, brainstorming solutions in business and leadership.
BONUS #1: Videos, audios, workbooks and 15 minutes on-demand laser sessions to speed up your growth.
BONUS #2:  An access to our personal development program, Quantum Leap.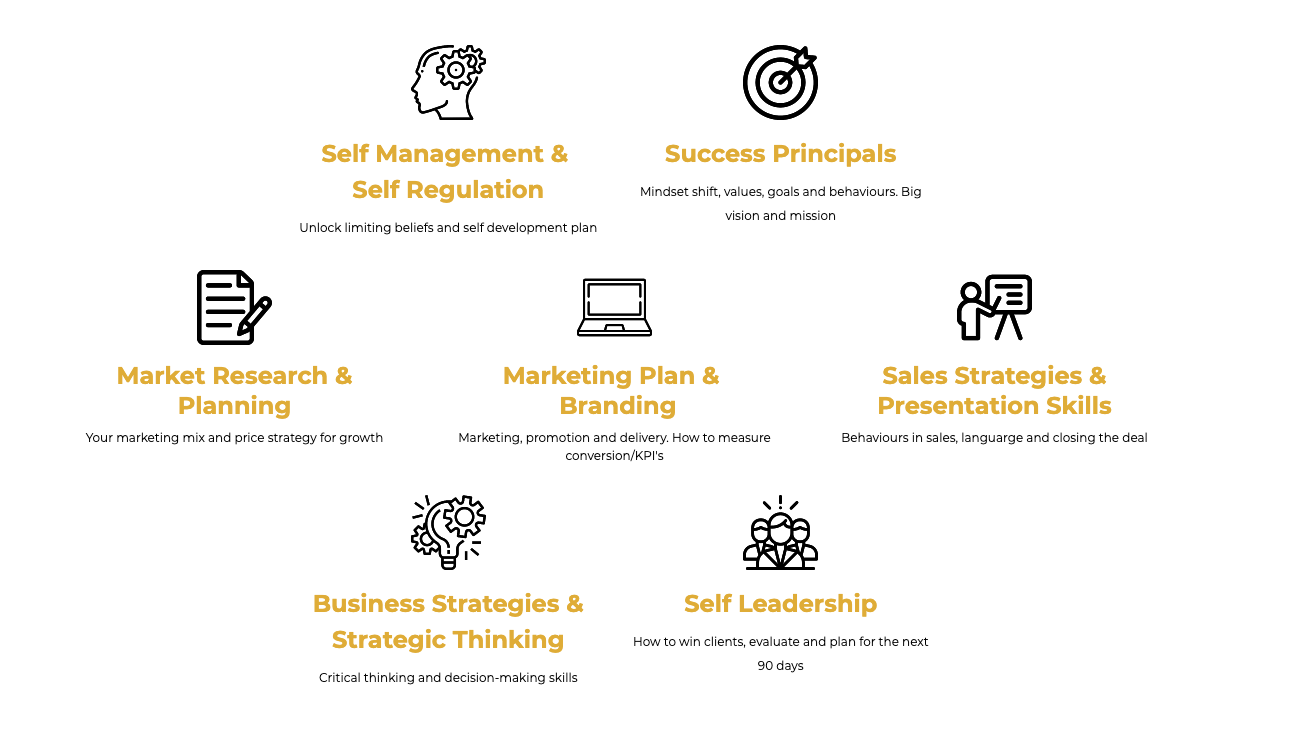 As a part of the coaching agreement you will receive:
access to a 15 minutes laser session
group coaching and mentoring
weekly accountability
thinking assessment
values elicitation that shapes all areas of your life
unlimited email support
Recorded videos and audios
Workbook and worksheets
networking
Next Program intakes: 7.1.2022, 12.1.2022, 3.3.2022, 7.7.2022
Next Bootcamp intake: 9-11.6.2022
Express Your Interest
Please let us know how can we help you
I've recently worked with Alexandra to help me with a marketing plan and process for some online programs I've developed. I've been to so many courses on marketing and lead generation, but never felt like I had a clear plan. In the time I spent with Alex, she was able to help me to map out a very clear, step by step plan that I now feel very confident about implementing. I've also attended a number of Alex's Leadership Programs and she really does have incredible knowledge and tools to share with business owners to help them to lead and grow their businesses. Her customer service and follow up is exceptional! I highly recommend Alex to anyone who is looking to grow their business or their leadership.
"In our program we learned strategies and frameworks for personal development, goal setting, planning and self-improvement. It was nice to do this online. I would definitely recommend this program to get structure and systems into business."
"In our program we learned strategies and frameworks for personal development, goal setting, planning and self-improvement. It was nice to do this online. I would definetly recoomend this program to get structure and systems into business."
Learn more... read, watch and listen
Get started with access to our insights and strategies