IN-PERSON LIVE EVENT 20TH MAY, 9:00AM – 1:00PM PERTH TIME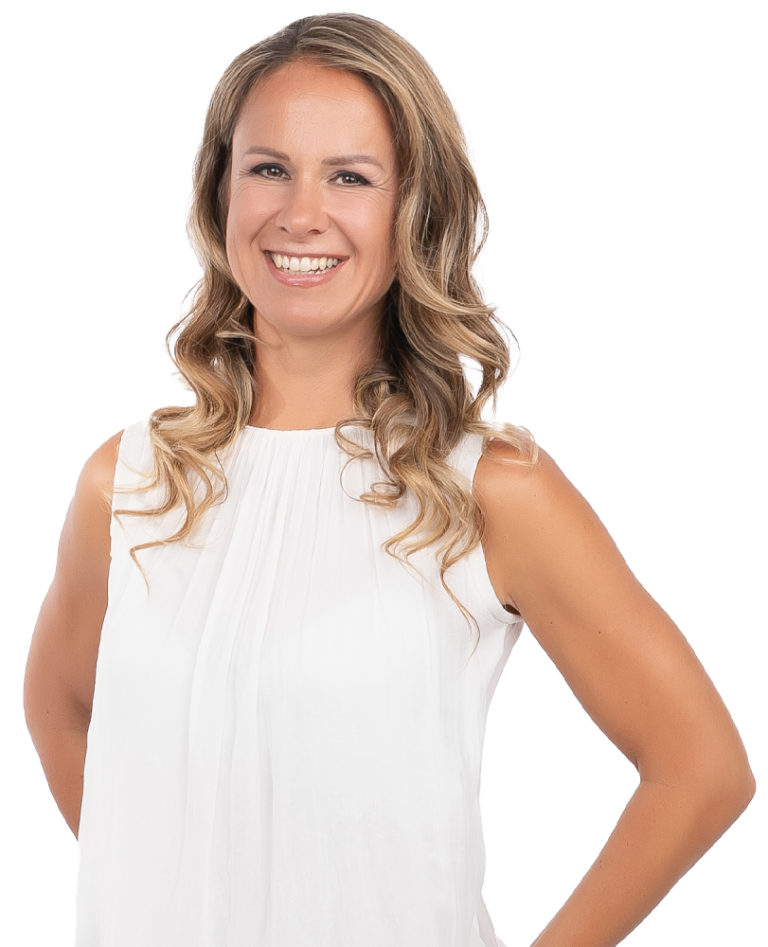 IN-PERSON LIVE LEADERSHIP EVENT
Unleash your leadership potential & Transform uncertainty into confidence

WANT to Unleash your leadership potential & Transform uncertainty into confidence?
As a leader in today's rapidly changing world, it's understandable to feel overwhelmed by uncertainty and stress. Many leaders struggle with doubt and frustration and find it hard to deal with even more uncertainty in their personal and professional life.
But it doesn't have to be this way.
Introducing the Conscious Leaders Activator – a one-day training program designed to help you understand how you can  reduce your fears, build confidence, inner well-being, unshakable trust, and cultivate inner strength. Do you want to feel well and  empowered? Do you want to take control of your life and achieve your full potential…..
By unlocking your limiting beliefs and shifting your paradigms
Experience unmatched confidence and self-esteem
Improve relationship with uncertainty
Improve emotional fitness
Build the power to pursue your vision
Connect with your authentic leader
Create more empowerment and inspiration
YOURS TODAY FOR $297 + RECIEVE 1 FREE ENTRY TICKET!

I've just completed a very successful mentoring engagement with Alex from The Mentoring Effect and highly recommend their services. Following the sessions with Alex, I feel better equipped to approach and manage professional (as well as personal situations) with a clearer and more confident mindset.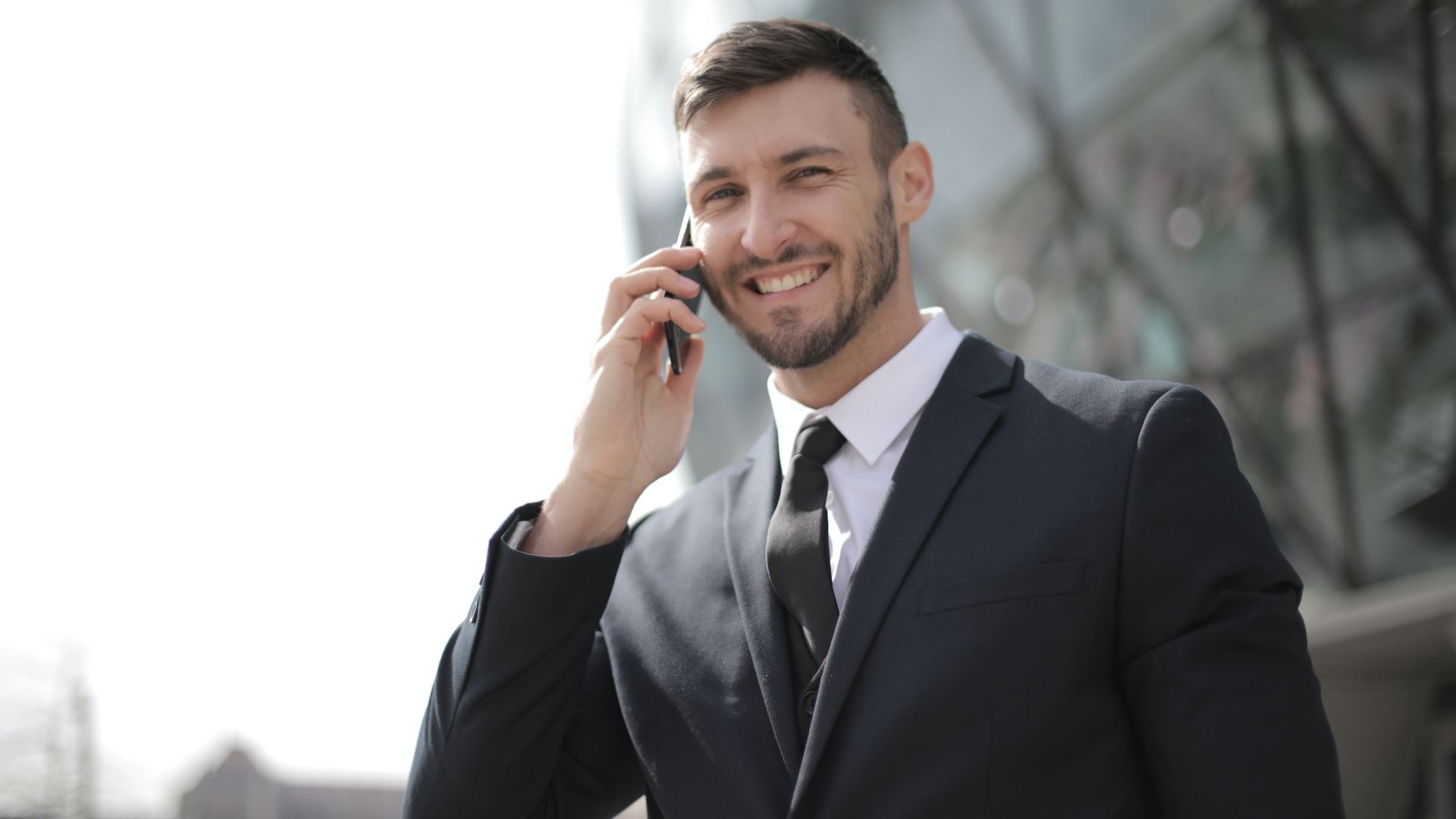 Seek PROFESSIONAL & Personal Development
You're an existing leader that seeks for deeper understanding how to become more authentic and live fulfilled life. Someone who wants to understand how you can unleash the power of mind to create more joy and happiness in your life.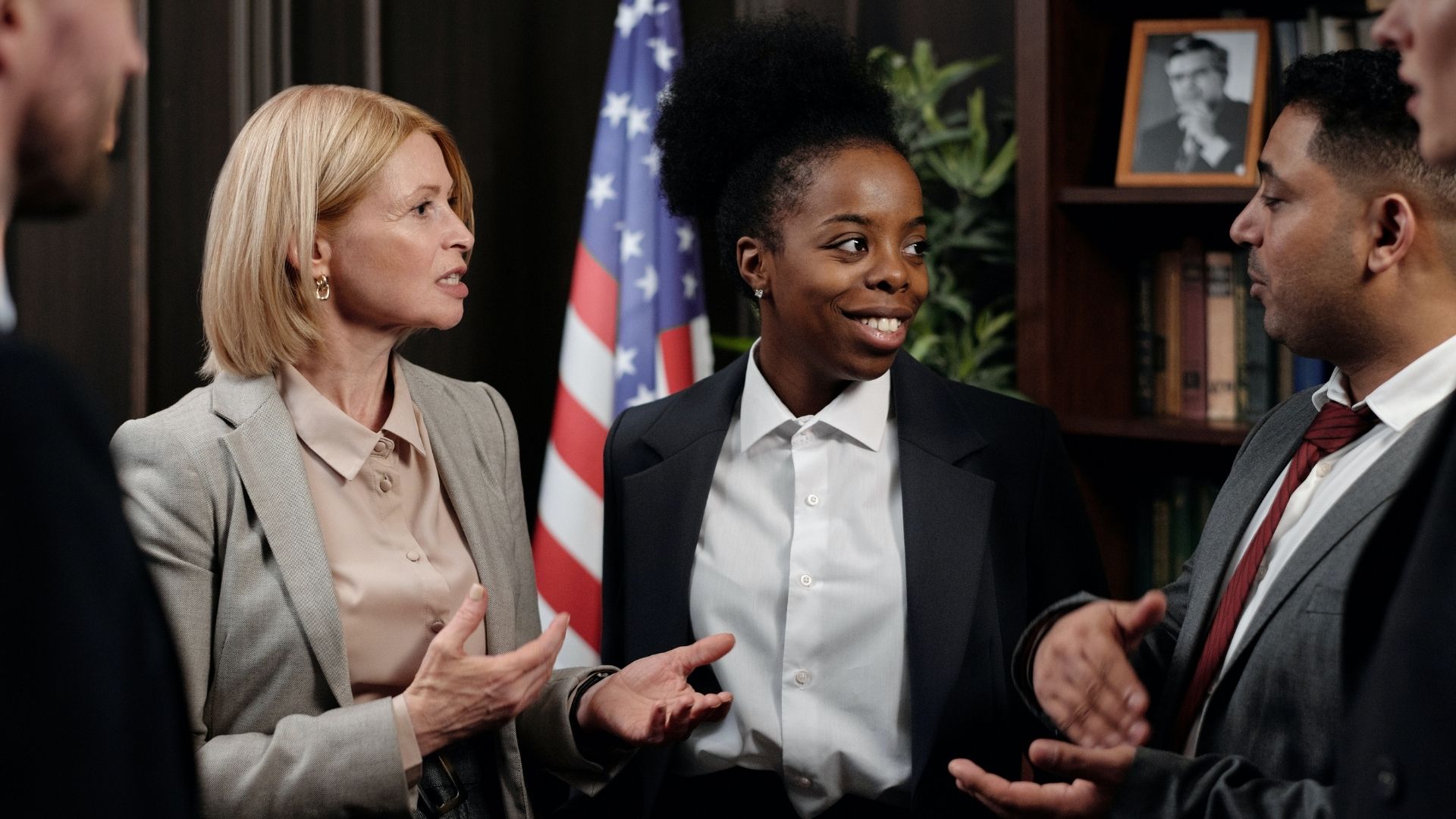 A CEO, Managing Director or A Business Owner
You're a CEO or a business owner that wants to further contribute and grow the business by empowering yourself and your people, improve emotional fitness and well-being to achieve high-performance.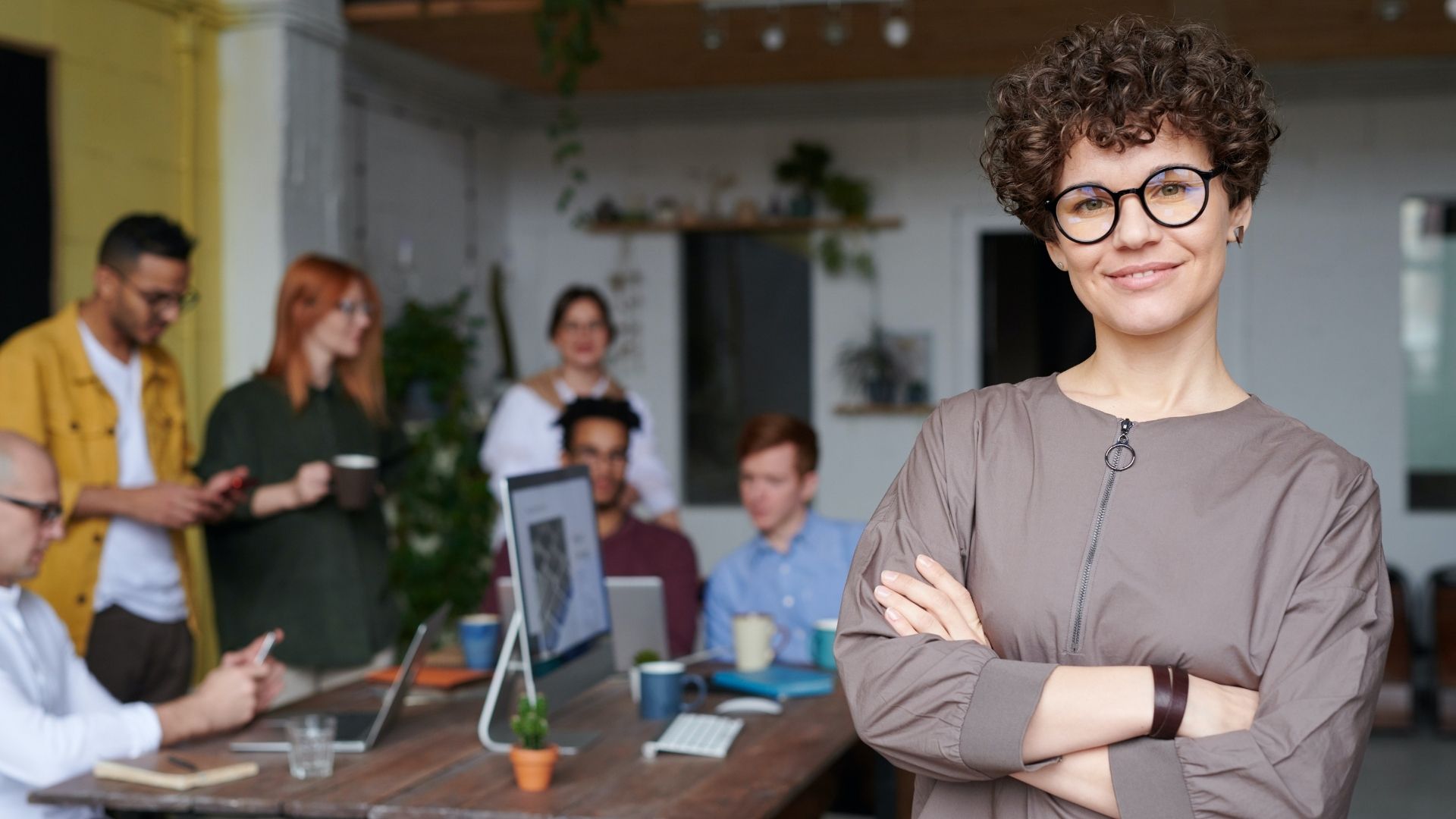 An Experienced Team Leader
You're a leader with significant experience that knows there's still more you can offer to further develop and grow your team and business. You are looking to create more inspiration in your team and understand people on a deeper level.
Want the magic pill, the shortcut to leadership success without doing the hard work.
Don't want change or not committed to showing up for themselves, who believe that their dreams don't matter.
YOURS TODAY FOR $297 + RECIEVE 1 FREE ENTRY TICKET!

An incredible wealth of knowledge and skills in [the] industry and always provides a service level that is way beyond what is expected. If you are looking to partner with a true professional – Alex is the perfect choice!
Martina Berry
Director, Professionals Rockingham
★★★★★
WHAT YOU'LL LEARN IMMEDIATELY
At the end of this training, you will: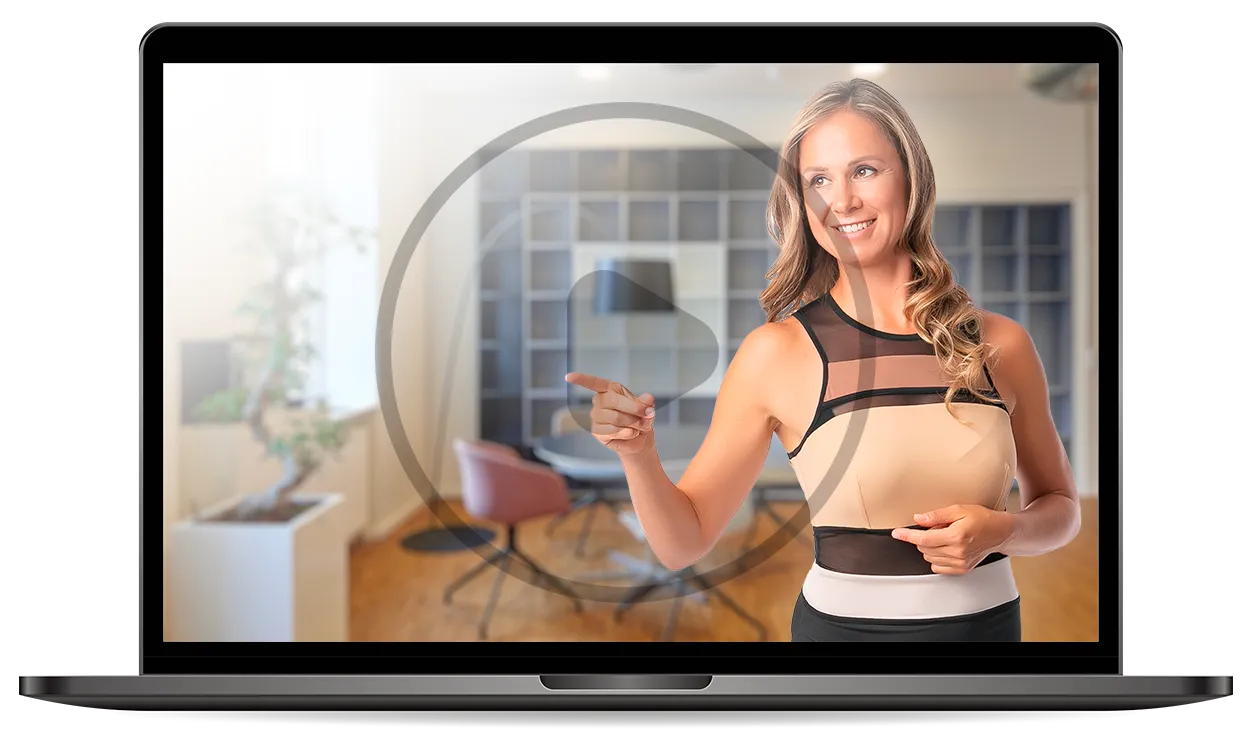 Create your INFINITE MIND
How we create our reality. We don't experience life, we experience our perception and beliefs. Understanding our brain and our mind, why we feel the way we feel and how we can change the way we feel right now to start feeling more confident, happy and fulfilled. Unlock your limits and your paradigms. Understand where are you at and where you want to go – below and above the line, cause vs effect, identity and beliefs shift
create How to LEAD from an infinite mind
how to positively influence our life and others. Learning increases the power of mind and unlocking your full potential.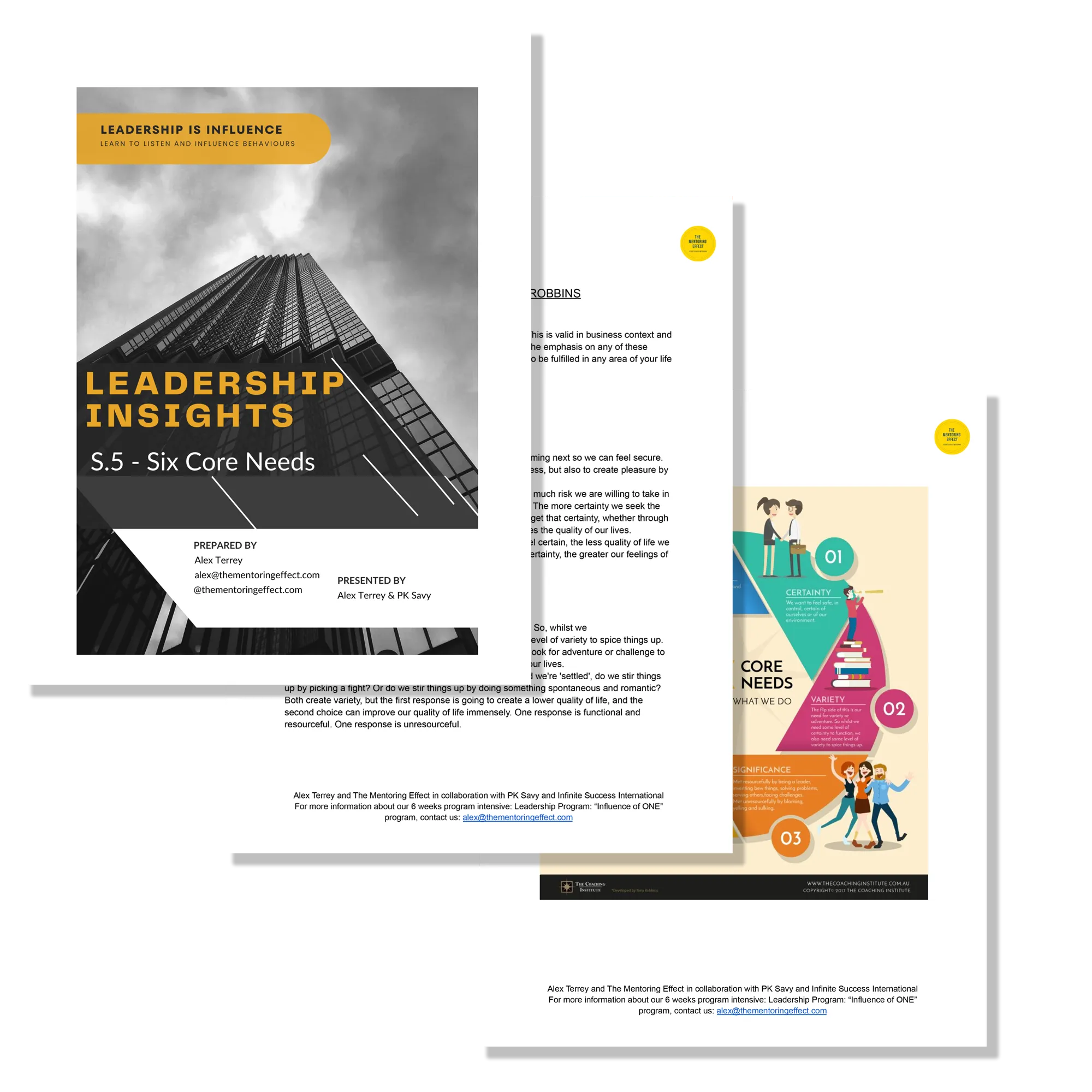 transform your thinking into RESULTS
Move towards fulfilling your dreams and desires. Create mind and behaviours that will move you towards great results. Create a set of leadership tools and behaviours that you can take to your organisation or business to create outstanding culture and high performance. Become unstoppable and help others to feel empowered and happy around you.
YOURS TODAY FOR $297 + RECIEVE 1 FREE ENTRY TICKET!


I highly recommend the Mentoring Effect to improve your leadership skills and business culture. Alexandra's approach to teamwork, leadership and business culture is great and she gets really invested in you and as client. She makes you feel very comfortable about discussing the difficult issues a build a successful team and a positive culture.
Her friendly attitude and work ethic just makes the whole process very enjoyable for everyone!
Top coach!!!
Hi, my name is Alex, I the CEO of TME and Leadership coach. I help leaders transition from technicians to leaders, feel confident in their role and find their inner strength. 
I am a behavioural and mindset expert utilising ontological coaching, basics of neuroscience,  neurolinguistic programming and critical thinking framework CAM® and Meta Dynamics®.
I help ambitious leaders to move more into meaning,  clarify their purpose, master their psychology and thinking, strategise their actions and integrate replicable system of thinking to create high-performance.
With more than 19 years of entrepreneurial experience, I grew my own businesses in a range of different global markets; from Europe, Thailand, the Bahamas and now Australia. I coached teams and individuals for the US corporations and learned from the experience of leading teams in various countries and industries with focus on results, customer's satisfaction and well-being.
I believe personal development is the key to fulfilment and success of the leader and henceforth the team.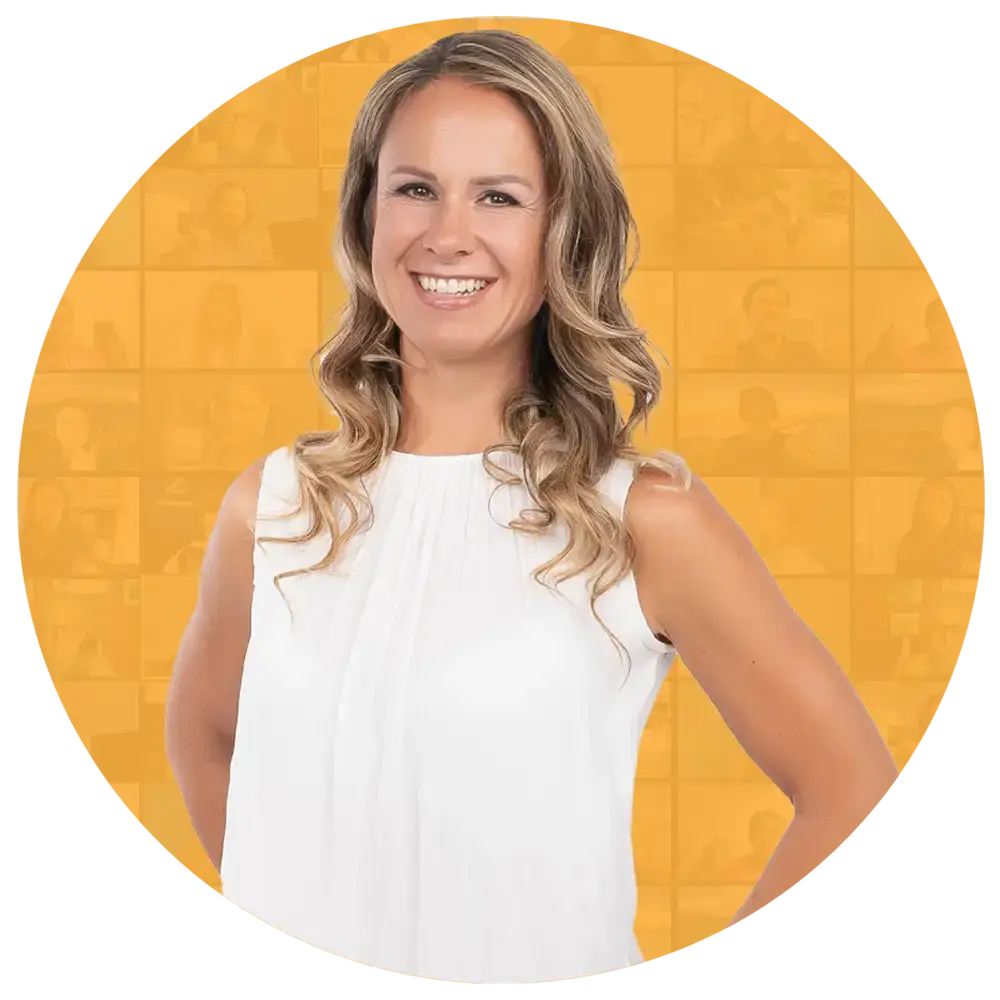 YOURS TODAY FOR $297 + RECIEVE 1 FREE ENTRY TICKET!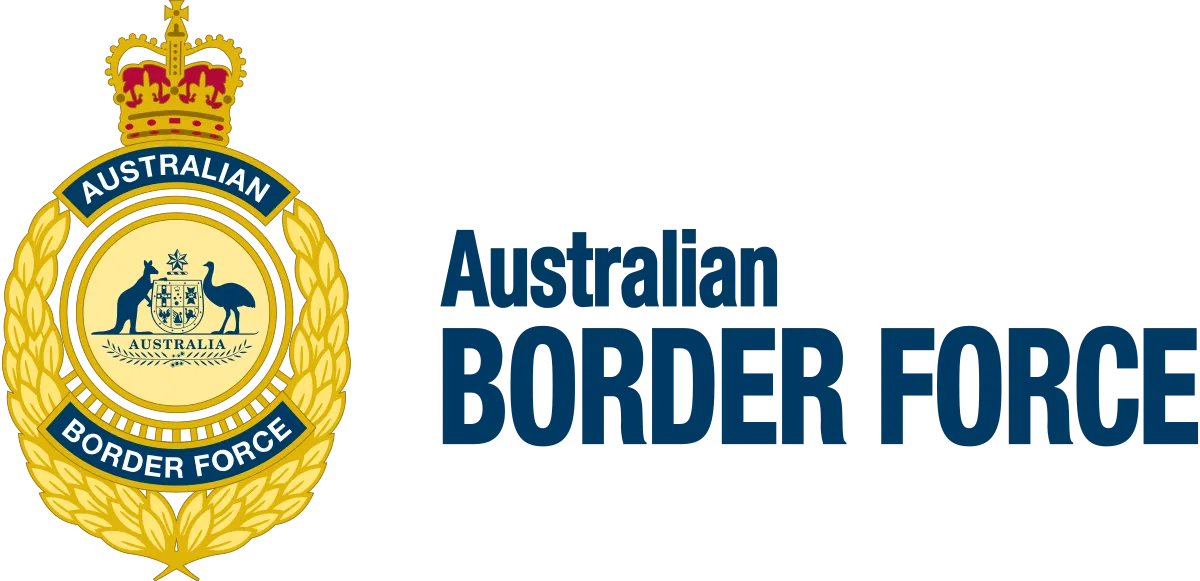 We got some excellent feedback on your session, the consistent theme was that we could probably have done hours / days on the topic and still only scratched the surface! I really like the fact that, through your session, we have continued and built on a conversation that we started a while back. We spend a lot of time 'doing the doing' in our roles, being able to step away from those duties for a time to examine some of our thinking and have that collective wisdom challenged was really valuable. It may not have felt like it but there was some good engagement from officers who traditionally aren't that forthcoming, think the team are a cautious lot so the format certainly worked for us. A static presentation would have landed with a couple people but as a whole the collective found it more valuable to be engaged in the conversation.
I loved that you were engaged with the room and so readily pivoted to make it meaningful for them. My views are just that, the fact you were able to draw out some value for them as a group in a relatively short interaction speaks volumes to your ability to adapt.
Really appreciate the fact you were able to work with us so quickly and make it meaningful for the team. It will, and should be, an ongoing process but one that I think you've helped us build some momentum behind going forward.
Thank you!
Australian Border Force
★★★★★
HERE'S WHAT YOU'LL EXPERIENCE ACROSS THE 8-HOURS WE HAVE TOGETHER
Exclusive Access To Leading Mentors & Thought Leaders To Help You:
Improve self-esteem and confidence.
Improve relationships with uncertainty.
Increase resilience and ability to handle stress.
Increase ability to pursue personal goals and dreams.
Have more fulfilling life experiences.
Become more authentic
Experience more empowerment and inspiration
Improved emotional fitness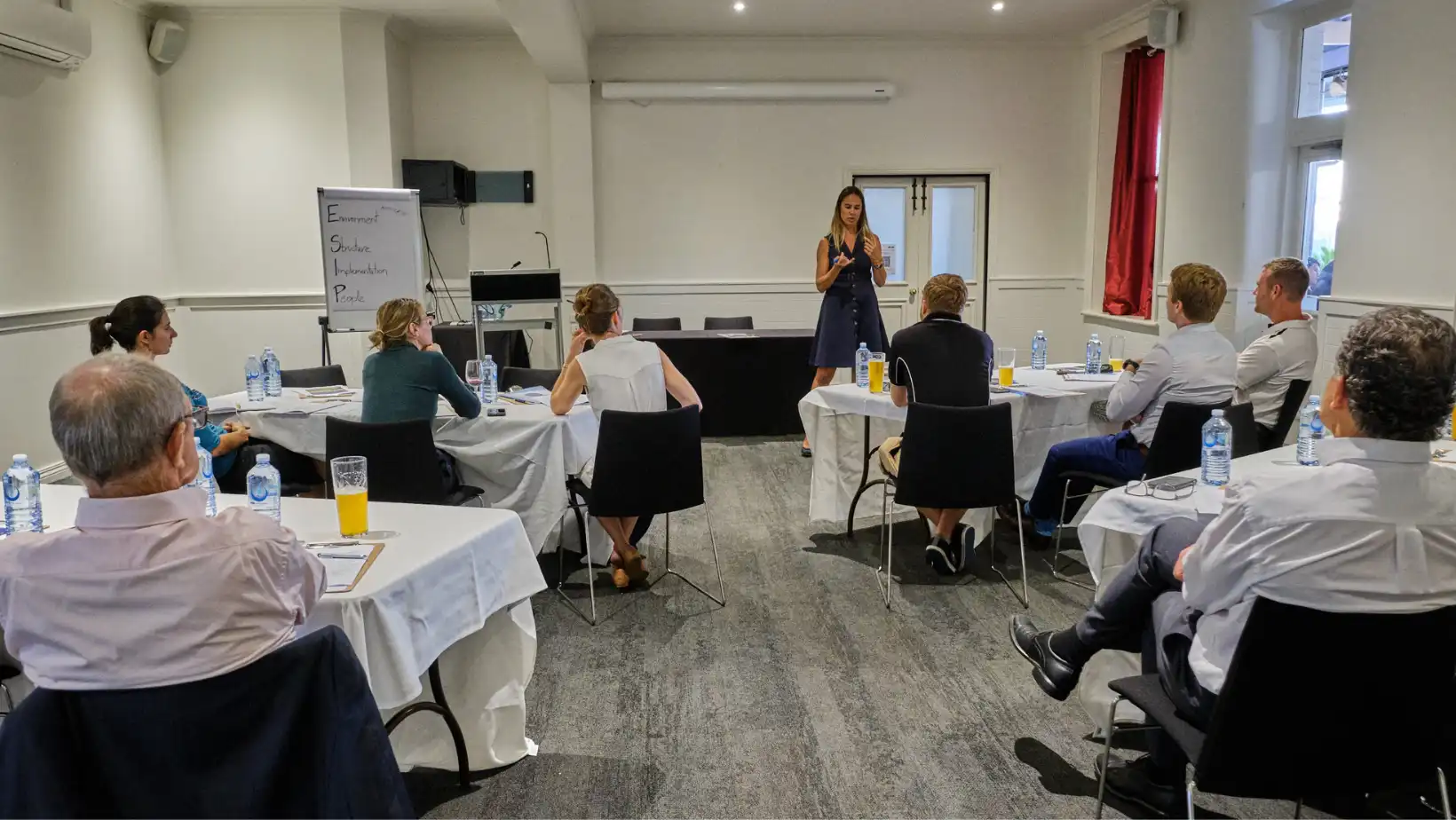 + Recieve 1 FREE Bonus Ticket
+ FREE Bonus 6 Steps To Leadership Success! (Valued At $1,591):
Module 1: Purpose & Leadership ($97)
Module 2: Critical Alignment Model ($237)
Module 3: Thinking Like A Leader ($117)
Module 4: Team Behavioural Analysis ($257)
Module 5: Core Needs & Drivers ($97)
Module 6: Connection & Communication ($192)
BONUS Module 7: Your 90-Day Leadership Plan ($97)
BONUS: You DISC Behavourial Profile ($497)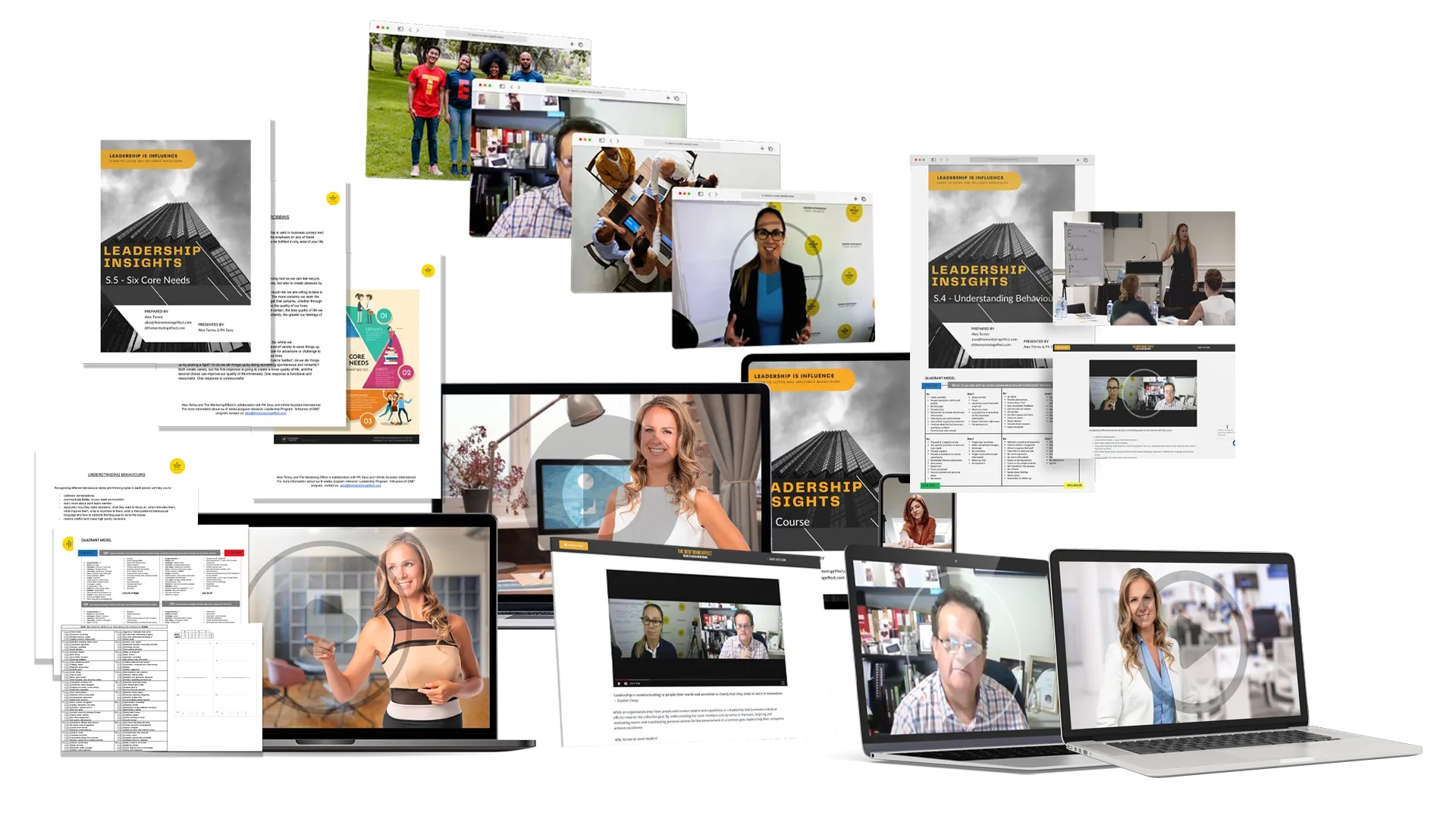 And To Top It Off, We're Providing Lunch, Coffee & Snacks
My most sincere thanks for the authentic and deeply felt guidance of the process of self-discovery and identification of the hidden problem. Thanks to the selfless and kind approach, with the help of Alex, I allowed myself to enter the darkest corners of my soul and she helped me "light up and ventilate". In the coaching process, I freed myself from insecurity and rediscovered my strength and self-worth. You could say that she helped me make a "driving license" for my earthly car, and it's up to me where I'll drive it now because I know how🙏 I will be forever grateful to you, because you have a pure soul and a kind heart, the most precious combination, destined to help those who they are looking for more. ….and the joke "We'll see, said the blind to the deaf" adds a new dimension to Alex….the blind can see and the deaf can hear🙏❣️🙏❣️🙏❣️🙏❣️ 🧞‍♂️ ….I love you my guru 🙂


ALEX IS ABLE TO FIND POTENTIAL IN YOU AS A PERSON AND BUILD ON IT. IF YOU HAVE A VISION AND DO NOT KNOW HOW TO ENFORCE IT, SHE WILL FIRST HELP YOU ELIMINATE THE FEAR AND UNLOCK OLD BELIEFS THAT LIMIT YOU. AT THAT MOMENT, MOTIVATION & INSPIRATION SETS IN.
ALEX WILL TEACH YOU THE TOOLS TO HELP YOU OVERCOME MINOR SETBACKS, AND SHOW YOU HOW NOT TO LOSE FAITH IN YOURSELF AND YOUR ABILITIES. WITH HER HELP, I BECAME MORE CONFIDENT AND CAN NOW OFFER MY COPYWRITING SKILLS IN THREE LANGUAGES. IF YOU FEEL UNDERVALUED IN YOUR WORK, IT MAY BE TIME TO START BUILDING YOUR OWN DREAM. WITH THE HELP OF ALEX, YOU WILL DEFINITELY SUCCEED.
Katarina M, Switzerland
★★★★★


I had the pleasure of working with Alex as my leadership coach for my business, Soul Gazing Photography. From the very first session, I knew that Alex was going to be a valuable asset to my growth as a leader and my team's growth as well.
Alex helped me identify areas of improvement for my leadership skills and provided actionable steps to take in order to improve. She also provided valuable insights and strategies for managing and growing my team.
Thanks to Alex's coaching, my team has become more productive and cohesive, and I have seen a significant increase in overall performance and satisfaction.
I highly recommend Alex as a leadership coach to anyone looking to improve their skills and grow their team. She is professional, knowledgeable, and truly invested in the success of her clients.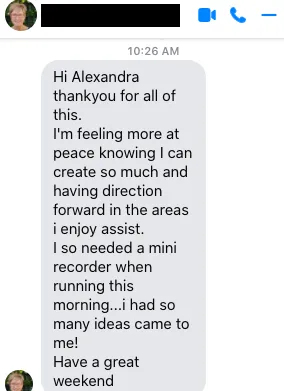 YOURS TODAY FOR $297 + RECIEVE 1 FREE ENTRY TICKET!