Alexandra Terrey
CEO, Certified Leadership and Business Coach
She identified two factors that influence the gap between high quality and low-quality leadership. The practice of effective leadership skills along with fostering a strong workplace culture are major factors influencing individuals, teams, and organisational performance and growth.
With 20 years of entrepreneurial experience she grew her own businesses in a range of different global markets; in Europe, Thailand, the Bahamas, and now Australia. She has learned from the experience of leading teams in various countries and industries. She has led her own teams and the teams made by other organisations.
Her biggest learning curve came from leading 900 volunteers and multicultural teams of program directors in the tourism and event industry. Alex decided to study the behaviours that are necessary for success and high-performance leadership. Now she is working with teams and individuals from various industries like building companies, accounting firms, engineers, and sustainability leaders.
Alexandra invested in educating herself by learning from masters of coaching, behaviour and neuroscience, and digital marketing. Such as John Maxwell, Sharon Pearson, Tony Robbins, Dr John Demartini, and Jordan Peterson. Success built overtime for The Mentoring Effect, but her creativity, passion, hard work, and determination to learn and grow her company continued to win over client after client.  
The Mentoring Effect is a quite young business but it has already doubled its revenue in 12 months and continues growing and expanding, both nationally and internationally.
With an ongoing study of leadership, human behaviour, thinking, and neurolinguistic programming she has shaped her international and multicultural business experience into a coaching profession. With extra focus on high performance and the creative implementation of strategic thinking and leadership strategies.
She has decided to share her experience and knowledge with leaders and entrepreneurs and help them to unlock their full potential, perform and achieve their desired outcomes.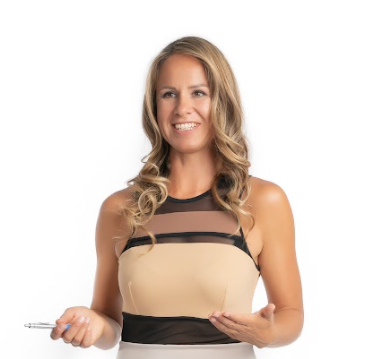 Alex Terrey
Masters in Economics
Certified Coach & Behavioral expert
ICG Member – Internationally recognised coach
Express Your Interest
Please let us know how can we help you
"The 21 day course was very well presented and laid out, it covered many important business and life strategies and topics, designed to help everyone become more successful as a business owner, and as a person, on a daily basis. Highly recommended."
I highly recommend the Mentoring Effect to improve your leadership skills and business culture. Alexandra's approach to teamwork, leadership and business culture is great and she gets really invested in you and as client. She makes you feel very comfortable about discussing the difficult issues a build a successful team and a positive culture. Her friendly attitude and work ethic just makes the whole process very enjoyable for everyone! Top coach!!!
"Alex has an incredible wealth of knowledge and skills in her industry and always provides a service level that is way beyond what is expected. If you are looking to partner with a true professional - Alex is the perfect choice!"