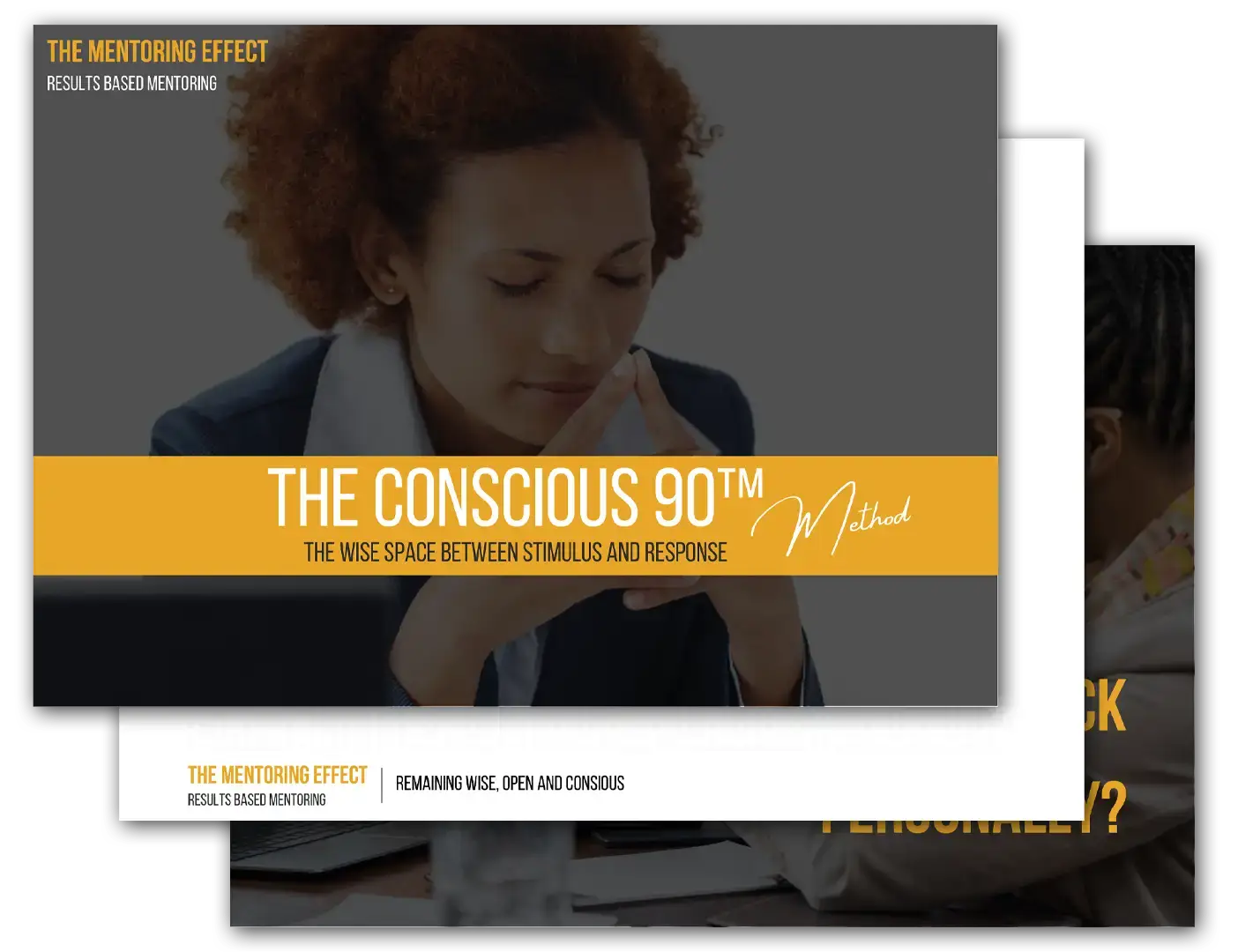 This PDF provides a valuable formula to help you create a signature coaching program that you can easily market, sell and deliver. You'll be able to share your brilliance, without feeling overwhelmed or your clients getting confused.
THE WISE SPACE BETWEEN STIMULUS AND RESPONSE
Improved performance, self-esteem and confidence
Improve emotional fitness and achieve better results
Create positive influence and clarity

I've just completed a very successful mentoring engagement with Alex from The Mentoring Effect and highly recommend their services. Following the sessions with Alex, I feel better equipped to approach and manage professional (as well as personal situations) with a clearer and more confident mindset.
All rights reserved. The Mentoring Effect © 2023